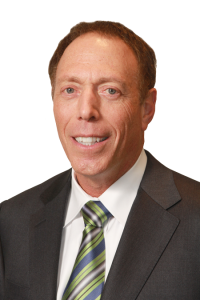 DAVID M. DAVIS, MD, INC.
Diplomate, American Board of Psychiatry & Neurology Distinguished Life Fellow, American Psychiatric Association Fellow, American Academy of Disability Evaluation Physicians
Barbara Dahdah, Office Administrator
20101 S.W. Birch Street, Suite 100 Newport Beach, CA 92660
(949) 955-9080 ???? FAX (949) 955-9061
About Dr. Davis
Dr. David Davis has been practicing psychiatry in Orange County for 38 years, and specifically in Newport Beach for 21 years. This means that he has seen just about everything and knows what works.
Dr. Davis differentiates himself from other psychiatrists in a number of ways. He keeps his patients on track, and he does not waste time, reducing overall treatment costs. In the initial evaluation, he tries to discover the root cause of the problem which can often provide significant relief, as well as optimism about improving.
Dr. Davis has many years of training in psychodynamic psychotherapy, which makes him a master of uncovering and understanding the unconscious mental life, such as interpreting dreams.
Dr. Davis is recognized as a premier psychiatrist and was honored to have received The Orange County Magazine – Physicians of Excellence Award for Psychiatry in 2005, 2015, and 2016. Dr. Davis is not only a Diplomate of the American Board of Psychiatry & Neurology, but he is also a Distinguished Life Fellow of the American Psychiatric Association, a designation granted to only a small percentage of psychiatrists.
Dr. Davis has extensive experience in all classes of psychotropic medication management. He utilizes the newest, cutting-edge technologies, such as "GeneSight" and "MYnd Analytics," to assist him in choosing the medication most likely to work best for his patients. These are much more accurate approaches to prescribing medications than primarily relying on clinical symptoms.
In conclusion, Dr. Davis provides excellence and expertise in both psychotherapy and medication management. He wants to help people to lead happy and fulfilling lives. As a free bonus, he often uses humor to give his patients an easier and more relaxed way to look at their life challenges (valid while supplies last)!
Frequently Asked Questions