Feeling a loss of connection does not mean that all connections are lost. Let us help you so you can find them again.
Dr. David Davis Psychiatrist, Newport Beach CA
Welcome…please read the
Disclaimer

David M Davis Md
has been recognized as one of the top Newport Beach Psychiatry practices.
Verified by
Opencare.com
Latest Services
You can improve your capacity for intimacy; become more assertive; eliminate problematic character traits.
Latest News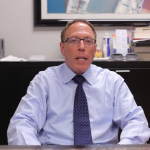 January 23, 2015
Comments (0)
January 24, 2014
Comments (0)
Testimonials
I rarely write reviews on Yelp but because of my betterment of life I felt compelled to tell my story. I have seen various therapists at different junctures in my life however none have helped and supported me like Dr Davis. I went thru half my life in and out of depression not knowing why. Dr. Davis was able to...

I have been seeing Dr David for almost a year now. He and his receptionist Barb are amazing! I had been seeing a Dr for my depression/anxiety for a couple years, but realized I needed to see someone for therapy as well. I felt it was very important that whatever Dr was prescribing me medicine should also be the Dr...

Don't waste your time with anyone else. I couldn't recommend Dr. Davis more. I have seen therapists on and off for help with depression, anxiety, and major life transitions over the past thirty years, and I have also made many attempts to understand myself and my issues on my own with endless books on human psychology, self help, spiritual work,...

I do not think it is possible for me to be any more impressed with Doctor Davis. At the risk of oversharing, I have been struggling with depression for nearly 30 years. Due to stubbornness on my own part, fear of the stigma of pharmaceuticals and belief that I could take care of the root cause myself, my depression went...