Feeling a loss of connection does not mean that all connections are lost. Let us help you so you can find them again.
Dr. David Davis Psychiatrist, Newport Beach CA
Welcome…please read the
Disclaimer

David M Davis Md
has been recognized as one of the top Newport Beach Psychiatry practices.
Verified by
Opencare.com
Latest Services
You can improve your capacity for intimacy; become more assertive; eliminate problematic character traits.
Latest News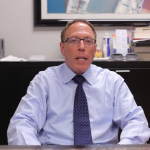 January 23, 2015
Comments (0)
January 24, 2014
Comments (0)
Testimonials
I hold Dr. Davis in the highest esteem. He is a skilled and caring professional, dedicated to serving his patient's needs. I find him amusing when appropriate and serious when necessary. He has a caring heart and has earned my trust.

I had the great good fortune to be recommended to Dr. Davis by my family doctor. He is caring, kind, insightful &, in my case, very successful. In a few months he turned my emotional world around. I'm thankful to have found him & highly recommend him.

Dr. Davis has made an immeasurable difference in my life. After many years of struggling with issues he has given me the support and guidance to change my approach and empower me to make informed decisions about my health.

Dr.Davis is amazing. After a few sessions he figured out why I was having trouble sleeping and focusing. He ordered a sleep study and we were able to begin finding a solution that required little to no medicine. Additionally, he makes it a point to follow up with you on his own time to make sure things are going as...