Feeling a loss of connection does not mean that all connections are lost. Let us help you so you can find them again.
Dr. David Davis Psychiatrist, Newport Beach CA
Welcome… please read the
Disclaimer

David M Davis Md
has been recognized as one of the top Newport Beach Psychiatry practices.
Verified by
Opencare.com
Latest Services
You can improve your capacity for intimacy; become more assertive; eliminate problematic character traits.
Latest News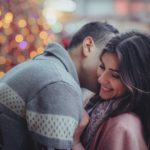 January 8, 2018
Comments (0)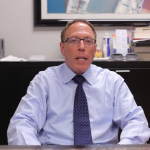 January 23, 2015
Comments (0)
Testimonials
Even if I were to rate a service provider solely on efficacy, Dr. Davis warrants 5 stars, if not more. It is hard to express the benefits of having seen him (after just 3 sessions!), in a public forum such as this. Nestled in what seemed to be an almost casual conversation was a series of insights and observations that...

Dr. Davis is the best psychiatrist I have been to. He is extremely knowledgeable and caring. After years of trying to find the right medication, Dr. Davis was the only doctor who could help me find the right one. His office is comfortable and scheduling appointments is a breeze. I highly recommend Dr. Davis.

After struggling with mild depression and anxious feelings for a while, I felt like I was destine to feel trapped with these emotions for the rest of my life. Going to a therapist was terrifying to me, especially since I had a bad experience with a therapist years ago when I had tried to give therapy a chance. After making...

So thankful that I found Dr. Davis. He is a very knowledge and approachable practitioner. Throughout our sessions he made it easy for me to open up which lead to drastic changes in my perceptions and negative thoughts about myself. My husband and I are both very happy with the positive changes that Dr. Davis has made in our lives...